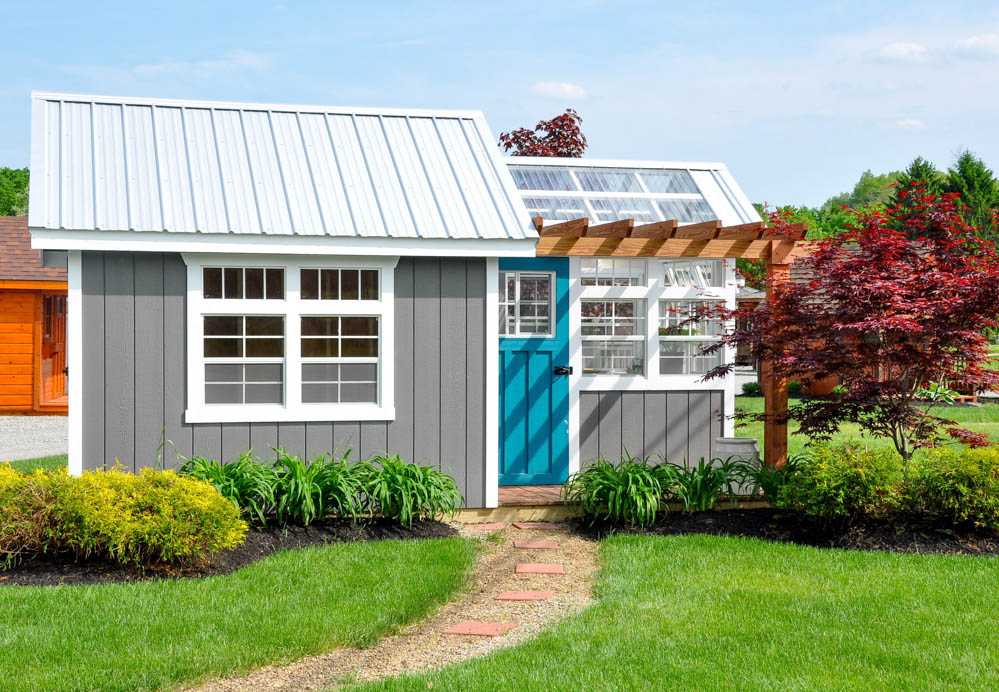 Backyard Greenhouses & Garden Sheds
Our greenhouses and garden sheds are stylish and trendy ways to spruce up your backyard with a multipurpose storage solution.
Built with the highest quality and care directly from the Amish, these are some of the most attractive premier garden sheds available in our lineup and in the shed industry. If you're in the market for a storage shed, a greenhouse, or both, these sheds are a classy solution that you can't go wrong with.
Salem Structures offers 2 different types of Greenhouse Garden Sheds – a standard greenhouse potting shed and a farmhouse garden shed.
The farmhouse garden shed is the more expensive option, but it offers more features in standard form, like carriage double doors (for riding lawn mower access), farmhouse rain overhang, a workshop man door, and an interior divider man door.
We offer our greenhouse garden sheds in a wide variety of sizes from 10′ x 16′ up to 10′ x 24′, and from 10′ x 16′ to 12′ x 20′ for our farmhouse potting sheds. If you're looking for a smaller solution, our potting sheds are a great place to start. These are available in 6′ x 8′ and 6′ x 10′, both complete with a 4′ painted porch!
Just like with all of our storage sheds, you're able to customize your new greenhouse shed to truly make it your own. Some of these upgrade options include a flower box, stained pergola (above man-door), double window pergola, and an easy access ramp (available for all greenhouse sheds). You can also choose between various siding colors, shingles or a metal roof (for the farmhouse garden shed), as well as the trim colors.
If you don't see exactly what you're looking for on our website or want to talk about our available customization options, we would love to discuss it with you. Just give us a call at (330) 332-9940 to get a free quote on the size and style of shed you're looking for.
Greenhouse Configuration Options:
Here are the available paint colors you can choose from: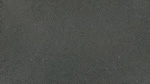 Avacado


Barn White

Belmont Blue


Black


Buckskin


Cape Cod Gray


Charcoal Brown

Chestnut


Clay


Graphite


Gray


Hunter Green


Leola Almond

Light Gray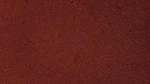 Mountain Red


Navajo White


Navy Blue


Quaker Tan


Red


Stoltzfus Tan


Teal


Wildgrass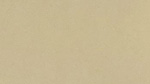 Zook Cream
Here are the available wood stain colors you can choose from:


Canyon Brown


Cedar


English Walnut


Gray Pine


Redwood
Here are the available vinyl siding colors you can choose from:


Almond


Aspon


Canyon


Clay


Granite


Gray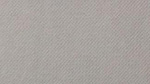 Pewter


Puebic


Sage


Sandalwood


Stone


White
Here are the available XT25 shingle colors you can choose from:


Autumn Brown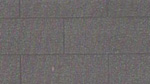 Black


Gray Frost


Nickle Gray


Oakwood


Timber Blend


Weathered Wood
Here are the available landmark shingle colors you can choose from:


Burnt Sienna


Cobblestone Gray


Colonial Slate


Georgetown Gray


Heather Blend


Hunter Green


Moire Black


Resawn Shake


Weathered Wood
Here are the available metal roofing colors you can choose from:

Almond


Aspon


Canyon


Clay


Granite


Gray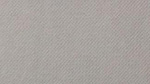 Pewter


Puebic


Sage

Sandalwood


Stone


White
---
Have you ever wished you could get a jump on spring planting, or that your seedling supplies were closer to where you were needing them?

Our Greenhouse Storage Shed may be the answer you have been looking for to speed up your spring garden or to grow flowers all year long!

It's never been easier or more convenient to start gardening in a backyard greenhouse.

Details

Wanting to get started on the spring planting but being held back by snow and cold weather is a struggle that we understand. However, it's also a struggle that can be overcome.

This 6′ x 10′ Greenhouse Potting Shed is the gardeners dream shed and the solution to the problems caused by lingering winter weather! Now you're able to get an efficient head start on the spring planting – even if there's still snow on the ground.

The greenhouse garden sheds offered here at Salem Structures are the best way to fulfill your gardening desires, and our premium potting shed is the perfect solution for those with limited space.

Details

As someone who loves gardening and the outdoors, have you ever wished you were able to get a head-start on your spring planting? Have you ever wished your gardening supplies were stored closer to your garden area and more convenient to access?

Salem Structures Farmhouse Garden Sheds are mini-greenhouses that are exactly what you've been looking for! They're a perfect solution for anyone wanting a jump start on their spring gardening or even wanting to grow flowers and herbs year-round.

Our premium greenhouse sheds make it easier and more convenient than ever to get a head start on your gardening plans.

Details