Yard & Porch Swings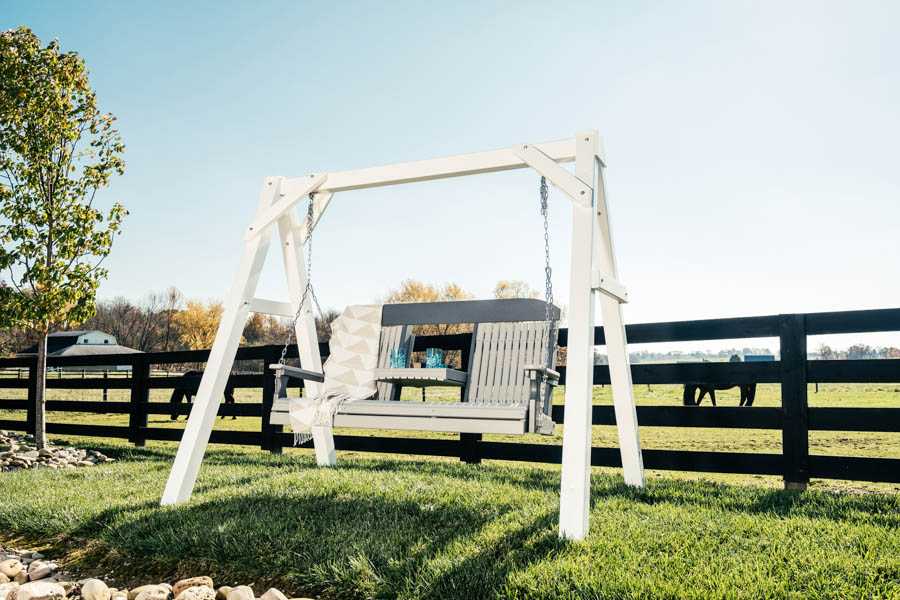 Poly Yard & Porch Swings That Last A Lifetime
Experience the ultimate in relaxation, comfort and style with our Amish-made poly porch swings! Crafted from the highest quality materials and designed to last a lifetime, our porch swings are the perfect addition to any outdoor living space. With a range of colors and styles to choose from, you can find the perfect porch swing to suit your home's exterior and personal style.
Our POLY WOOD yard swings never rot, chip, splinter, or require maintenance …
Our porch swings are available in a variety of styles, including classic, modern, and rustic designs. Each swing is handcrafted by Amish artisans who take pride in their work and use only the highest quality materials. You can be confident that your porch swing is not only beautiful but also built to last.
In addition to being durable and beautiful, our poly swings are also easy to maintain. Unlike wooden swings that require regular staining or painting, our poly swings are completely maintenance-free. Simply hose them down to keep them looking like new.
Finally, whether you want a swing that blends in with your home's exterior or one that makes a statement, we have a swing that will suit you.
Our porch swings are perfect for any outdoor living space, from cozy front porches to gazebos and pavilions in spacious backyards. They are the ideal spot to unwind after a long day or to spend time with family and friends. These swings can help you create a relaxing and inviting atmosphere that everyone will enjoy.
Order your Amish-made swing today and experience the ultimate in comfort, style, and relaxation. With a lifetime warranty, you can trust that your investment will provide years of enjoyment and memories.

---