Salem Structures Rent-To-Own Purchasing Program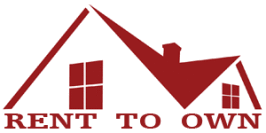 Try one of our Rent-to-Own programs for portable storage buildings sold by Salem Structures
The most popular one is as follows.
Easy application process.
You only need two payments to have most storage sheds ready for use + tax and delivery charges.
Conveniently placed in your backyard instead of your stuff being stored at another location where you cannot keep an eye on it.
Can very conveniently be added to your home or renters insurance.
It's yours in only four years, the equal of forty-six months. Rent it for only four years and own it for a lifetime.
Easy payment options.
Have your own personalized, custom ordered storage building. Your pick of size, colors, where the doors are located, if you want windows, and many other options.
---
How The Rent to Own Program Works
This Rent-to-Own program is an affordable solution that rewards you for completing a 48-month lease by granting you ownership of the product! At any time the contract can be paid out early at a significant savings to you.
Pay only the first month and last month and have your building delivered to your backyard! You may take an early purchase option to close out the contract early at a significant discount.
If you have a financial crisis and cannot make the monthly payments, all you need to do is give us a call and we will pick up your structure at no additional cost to you.
Have you seen our bank financing option?