Barn Style Sheds (Mini & Dutch)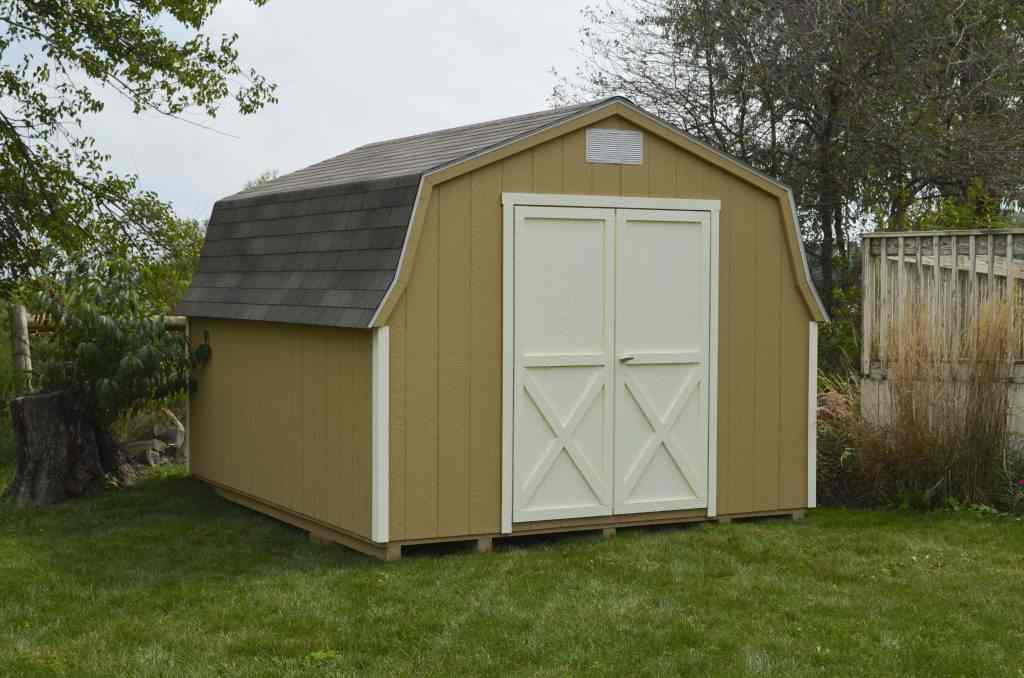 Barn Style Storage Sheds For Sale
Introducing the ultimate storage solution for your outdoor space – the Barn Style Gambrel Storage Shed! Expertly crafted by the Amish, these sheds blend the charm of traditional barn design with modern functionality and styling to create a one-of-a-kind storage solutions that are sure to impress.
Firstly, these are made with only the highest quality materials and designed to withstand even the harshest weather conditions, these storage sheds are perfect for storing your tools, lawn equipment, bikes, and more. Regardless of need, the Barn Style Shed has got you covered. Secondly, a tip that unpainted Barn Style Sheds can often be found under our Bargain Corner – Shed Clearance page!
With its spacious interior and wide double doors, this shed provides ample space for all of your storage needs. The Gambrel roof design maximizes headroom and allows for additional storage space overhead. The classic barn-style doors open wide. Important for easy access to your belongings, and the sturdy locks ensure that your items remain secure.
But what really sets these sheds apart is their modern twist on traditional barn design. Unlike traditional barn sheds, the Barn Style Gambrel Storage Sheds feature sleek, modern lines and a minimalist aesthetic that complements any outdoor area. The exterior can be finished with premium siding and a beautiful metal roof that adds a touch more sophistication and durability.. much like our Hip Style Sheds.
A very popular and affordable storage shed option …
The Gambrel roof style is associated with colonial architecture; particularly Dutch colonial architecture. Early Dutch settlers in New York, Delaware, New Jersey, Pennsylvania, and western Connecticut built homes that reflected their Dutch culture.
Later, by the late 19th century, Americans began to look back romantically on their colonial roots. This nostalgia began to be reflected in American colonial revival architecture. Within this colonial revival, one of the more popular designs was a redux of the original Dutch colonial. This design provided the advantage of a sloped roof, while maximizing head space.
In summary, the Barn Style Gambrel Storage Shed is the perfect combination of traditional barn design and modern functionality and styling. This shed is sure to impress even the most discerning of customers. So why wait? Order yours today and start enjoying the benefits of a good-looking, functional storage solution for your outdoor space! Call us @ (330) 332-9940 for more information and any shed financing questions you may have.


Color Gambrel Barn Shed Brochure
---