Outdoor Rocking Chairs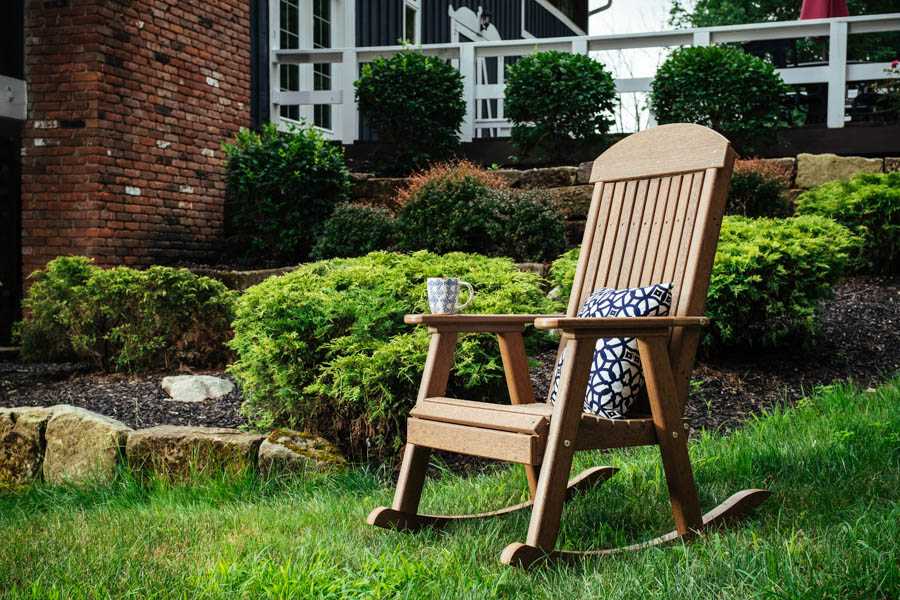 Outdoor Poly Rocking Chairs w/ Lifetime Warranty
Add custom style to your yard that will never rot or need paint!
Looking for a rocking chair that works with your outdoor living space? Look no further than our Amish made outdoor poly rocking chair! These rockers are crafted to perfection, with a lifetime warranty to ensure your complete satisfaction. Plus, they come in a wide range of colors, so you can find the perfect match for your home's exterior.
Outdoor rocking chairs are the perfect way to relax and enjoy the beauty of the great outdoors, especially from your gazebo or pavilion. Made from high-quality polyethylene, these rockers are built to last and resist all types of weather conditions. You won't have to worry about cracks, splinters, rot, or mildew, making all of our poly outdoor furniture a truly maintenance-free option for your home.
These rocking chairs are also come in a variety of colors to fit your style and preferences. From classic white to bright red and everything in between, we have a color that will perfectly match your home's exterior. And with a lifetime warranty, you can rest assured that your investment will last you forever.
Our Amish-made outdoor poly rockers are perfect for any outdoor space, whether you have a cozy porch or a large backyard. They are the ideal addition to any outdoor seating area, and their classic design will complement any decor. You can sit back and relax in comfort and style while enjoying the beauty of your surroundings.
Call Salem Structures with any questions at: (330) 332-9940
---
Showing the single result