Porch & Patio Accessories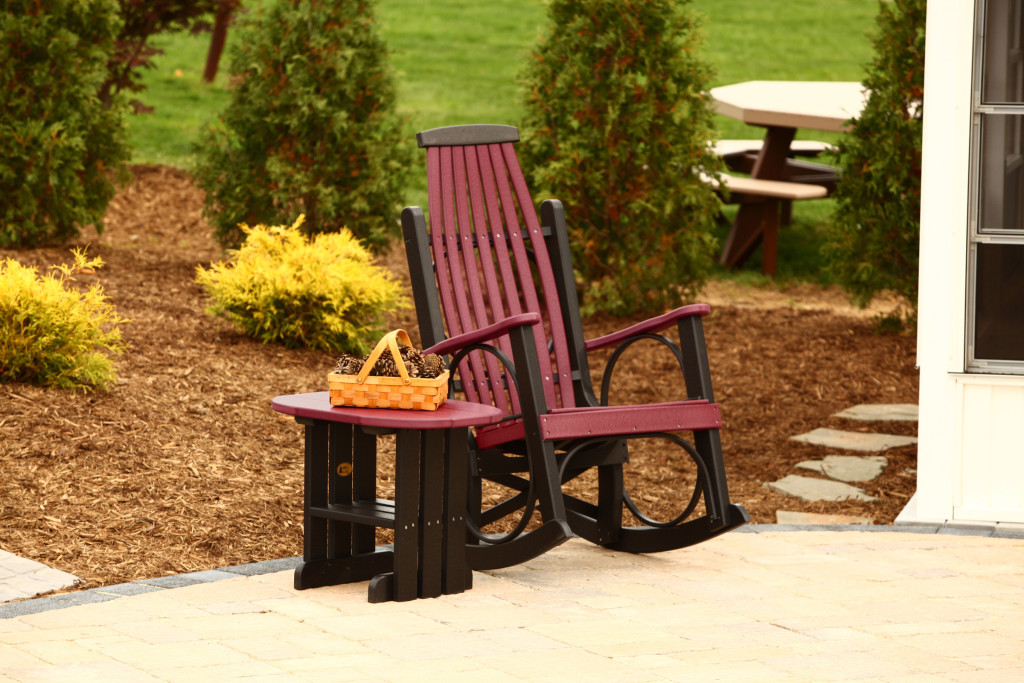 Gorgeous Deck Accessories That Last A Lifetime
Maintenance Free Lawn Furniture Accessories That Last For LIFE …
Upgrade your outdoor living space with LuxCraft Poly Outdoor Furniture's stunning collection of porch & patio accessories! With a fantastic range of colors to choose from, you can transform your garden or patio into an extension of your home with handcrafted products that boast two incredible features: they're Eco friendly, and they require absolutely no maintenance!
These Amish Made Poly Porch & Patio Accessories are crafted from a material that is derived from recycled water bottles and milk containers, with the finished product containing more than 90% recycled material. So, not only will you enjoy the usefulness of your new deck accessories, but you can also rest easy knowing that you're helping to protect the environment.
The Polyethylene material used in poly furniture is incredibly durable and resistant to splintering, cracking, rotting, and mildew, even in damp conditions. It's also termite-resistant and UV-stabilized, meaning that it won't warp or fade in the sun. With a lifetime guarantee, you can sit back, put your feet up, and soak in some sun without worrying about your furniture.
LuxCraft Poly Outdoor Furniture is available in more than 15 color combinations, from Zesty Yellow to Aruba Blue and traditional colors such as chestnut brown and black. Whatever your color preferences, our matching Poly Outdoor Porch & Patio Accessories have something that will suit your tastes. Add a stylish finish to your outdoor entertainment area with quality, Eco friendly lawn furniture accessories that are easy to clean and completely maintenance-free.
Upgrade your outdoor living space with LuxCraft Poly Outdoor Furniture from Salem Structures and enjoy a durable and beautiful space that you can be proud of!
---
Showing the single result