Pavilions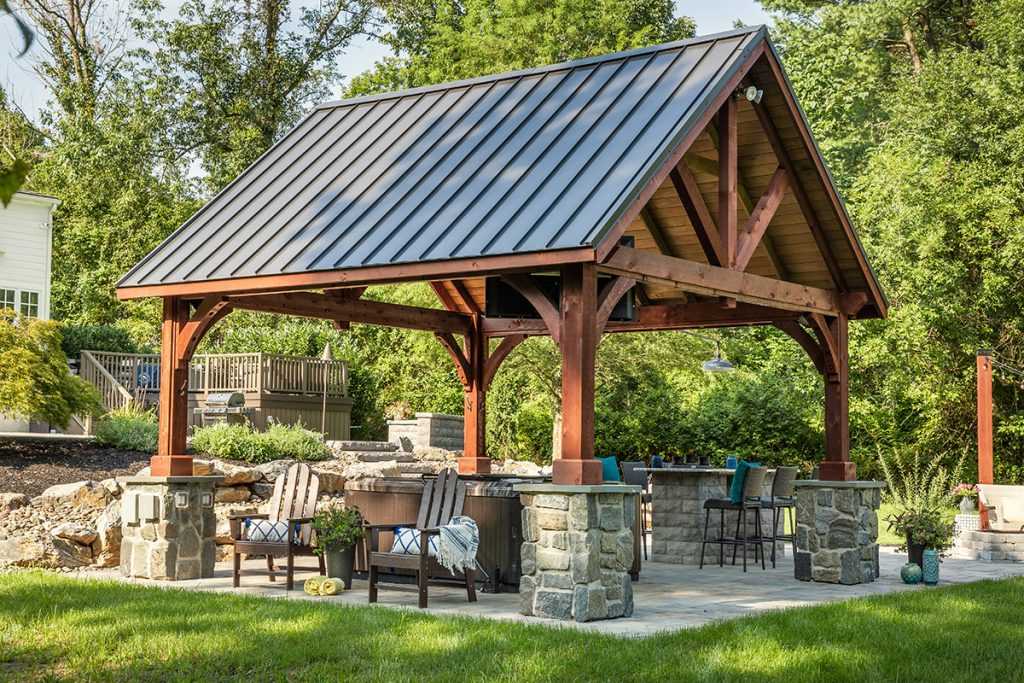 Wood Pavilions – Add a Touch of Class
Wood pavilions offer a beautiful, natural and long-lasting outdoor living space. They provide shelter and shade, creating a comfortable outdoor environment for entertaining, relaxing, and enjoying nature. They also add value to your property and are eco-friendly.
Our wood pavilions also exude an excellent addition of richness to the look a feel of your property. They not only look great, add a touch of class and elegance to backyards, gardens, deck areas and pool-side patios, but they also make a great focal point for entertaining events.
These gorgeous backyard accessories are designed to bring nature and beauty into your garden and/or accent your home. Quality construction and classical styling highlight these aesthetically pleasing decorative yard pieces, which are truly, works of art. Contact Salem Structures for more ways to compliment your outdoor living lifestyle.
Made In The USA
Salem Structure's pavilions are made in Ohio in the heart of Amish Country by experienced and skilled craftsmen. Invest in a wood pavilion for a timeless and classic outdoor addition to your home. You won't be disappointed!


2023 Wood Pavilion Brochure
---